As a film student and just all round film fan, I am ALWAYS as the cinema (thank god for 2 for 1 tickets!) I used to make a list of every film I knew that was coming out that year and when, then tick them off once I had seen them, so I've seen a lot of films! For this weeks mid-week blog post I thought I'd share some of my favourite cinema experiences!
Just a note: I'm sure this isn't really a problem for many of you however for the very few (I know there's some of you out there!) that keep up to date with my posts should know that I'm currently in the process of moving therefore I may not have time to do my usual pattern of a mid-week post then a movie review at the weekend, I'll have to see where I'm at when the time comes, so don't panic if there isn't a blog post for a few days!
and with that, lets start this journey down memory lane!
The Shaggy Dog/Shrek the Third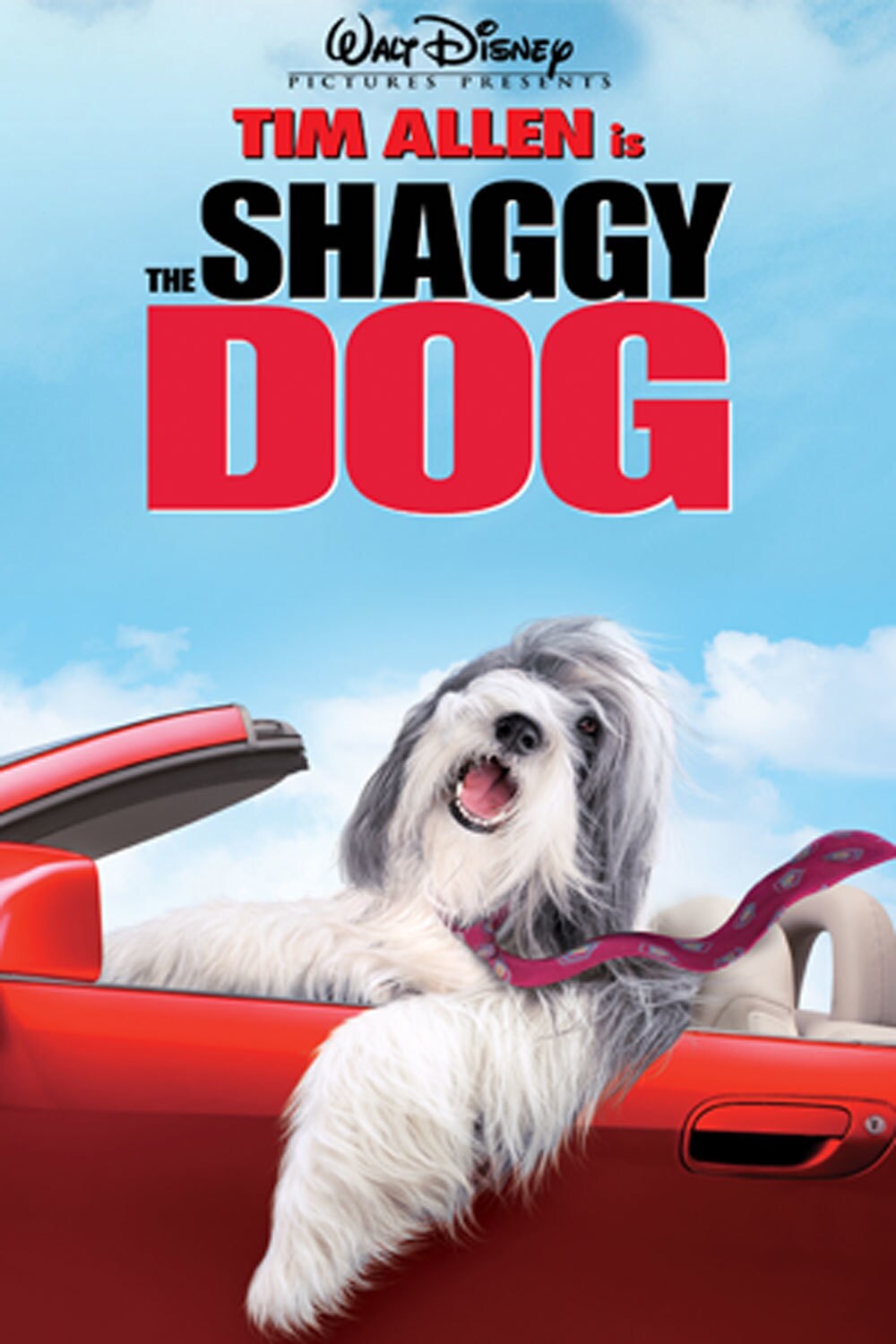 We're already off to a good start, I know but hear me out. I can't remember the exact age I saw it but the first film I ever saw at the cinema was The Shaggy Dog back in 2006 for a friend's birthday party so I would have been around 9 or 10 years old. Considering the fact I had never been to the cinema before I was a little nervous – fear of the unknown I guess – therefore I remember taking a small plush dog I had to accompany me on this trip in case I got scared, how sweet of 9 year old me!
Now onto Shrek The Third, I remember going on holiday back in August 2007, just to a seaside town in the UK and my sisters and I were surprised with a cinema trip! My younger sisters had never been to the cinema at this point so we were all very excited, I don't even remember what the inside of the cinema looked like but it was special as it was the first time my family and I had all been to the cinema together, I think I still have the tickets saved somewhere!
Scott Pilgrim Vs The World
Similar to my last entry, this I believe was the first film I ever saw without an adult (scandalous, I know) It was back in 2010 so I would have been around 13/14, I'm awful at remembering dates, the only reason I remember this so vividly is because this film came out on my birthday! Whether it was my 13th or 14th birthday though, I'm not sure. There isn't as much of a story with this one but I remember my best friend and I going to see it together and we had you know those Tango slush drinks? and in our stupid kid brains we thought it was a genius idea to put skittles in with that drink, it wasn't as great as we thought it would be.
The Wind Rises
I'm proud of this entry, this was the first Studio Ghibli film I had ever seen in the cinema, I even think that it was the first 2D animated film I had ever seen in the cinema! How shocking is that! Especially considering that this film reached UK cinemas in 2014! I somehow managed to persuade my sisters to come see this with me when I don't think they had ever seen a Ghibli film at this point. What I failed to remember to mention though is that this film has a run time of 2 hours and 6 minutes so my sisters became a little fidgety and bored after a while and my poor mum who thought that she was shopping for an hour or so while we saw a film was now waiting in the car for almost an hour, I still feel guilty!
Jurassic World
This is probably one of many entries on this list where I saw the film more than once in the cinema. I first saw this film with my dad and I believe (that's right, another first) it was the first time I ever saw a film with just my dad. However, I've included this entry on this list because of the second time I saw this film, I loved watching it so much the first time that I decided to take one of my sisters to see it the second time as I knew she'd love it, we went in the middle of a weekday so the cinema was pretty empty and I just thought it was nice taking my sister to see a film that I knew she'd like that I had already seen, I knew what scenes were coming up so I occasionally took a look in her direction to see her reactions to certain parts of the film.
How To Train Your Dragon 2
Let me fill you in on a little history; I was OBSESSED with this film franchise, I really REALLY love both films and although my obsessed phase has quietened down a little now, wait until news on How To Train Your Dragon 3 comes out and I will be back in that phase, let me tell you. So considering that, I saw this film 3 times at the cinema (and I don't regret a SINGLE ONE OF THOSE VIEWS) So anyway, I had been counting down the days for this film, I was beyond excited, I felt giddy and nervous waiting for it to begin – worried about what was to happen to my favourite franchise (don't worry, I was in awe of the entire thing and I still am!) So yeah, I watched the entire film, not taking my eyes off of the screen for a moment. When the film had finished and the credits rolled – I just burst into tears, I can't even explain why! For those of you that have seen the film, you know that there are sad scenes within the film – I didn't even cry at those, it was just the credits! I think it was something to do with the build up, all that time waiting, hoping for the best and trying to guess what might happen was finally over and I was so glad that it was a good film that I enjoyed. I guess they were tears of happiness, relief but also due to being so proud. I hope I get that same feeling in How To Train Your Dragon 3.
Star Wars: The Force Awakens
I know, this was a big deal for a lot of people. I remember queuing up outside of the screen and literally feeling the buzz from everyone waiting to go in. I did learn a valuable lesson from this cinema experience though – DON'T LISTEN TO WHAT PEOPLE SAY COMING OUT OF A FILM YOU'RE ABOUT TO GO INTO. I'll let you come to your own conclusions about that one! But seriously, as amazing as an empty cinema is – you can talk and sit where ever you want, it's a so exciting being in a packed cinema where everyone is so hyped for the film you're about to see. You can hear cheers, ooooohs and ahhhhs, it's such fun. I saw this film again a few weeks after this with my Dad and we decided to try out IMAX 3D for the first time – it did not disappoint! I mean, it was double as expensive so I wouldn't say I'd see every film that way but it made Star Wars seem just that little bit more real.
Pete's Dragon
Again, yet another Birthday memory, I actually saw this film last year for my 20th Birthday, I went to a cinema around 40 minutes/an hour away from where I live as it's much much bigger than the ones at home and this was a rare occurrence for special occasions usually so that made this trip exciting just based on that! I had seen trailers for Pete's Dragon before and thought it was cute but didn't really look into it that much but as something to do for my birthday I thought why not try it! I went with my family and I fell in love with the film instantly, it's so sweet. So although this film memory wasn't as momentous as the others, it holds a special place in my heart due to sentimental value.
Your Name
This film is special as it was the first foreign film I had seen in my new local cinema (I had recently moved to a new city by myself for University for the first time) and it was the first subtitled film I had ever seen at the cinema, although I had watched subtitled films and tv shows in the past, I was worried that on a big screen it would be difficult but it really wasn't! I was so engrossed in the story that there was never a time where I wasn't focused! it was the start of hopefully many more foreign films I'll see at this cinema, something that they show regularly which is great!
Kubo and the Two Strings
Speaking of the new city cinema! Here's Kubo and the Two Strings! During the first week living alone for the first time I arranged to see this film with a friend, baring in mind I have never lived in this city before, I had no idea where I was supposed to go but I somehow managed to navigate my way to the cinema and back, it was a pretty proud moment. Laika are also one of my favourite animation studios so that made it extra special.
When Marnie Was There
This is one of my favourite films of all time so I feel incredibly lucky to have been able to see this at the cinema. I saw it at an independent cinema back home with my sister and it was amazing, I had never been to an independent cinema before so it was a lovely experience, I think that the cinema was once a theatre so the screen was HUGE. The reason I added it to the list is simply – this film holds such a special place in my heart and being able to see it on the big screen surrounded by other fans was so magical.
Pan/Hotel Transylvania 2
Although I can't say I really enjoyed Hotel Transylvania 2, I've included it along with Pan as I saw them both on the same day! My sisters and I decided to see both as a day out in the summer holidays. Their decision was Hotel Transylvania 2 and mine was Pan, despite a lot of people thinking differently I really enjoyed Pan but this isn't what it's about. I added this as I'm yet to see 2 films a few hours apart on the same day since! It was fun because we did nothing else all day.
Vacation
The same friend that I saw Scott Pilgrim vs The World and The Force Awakens with saw Vacation with me. We decided to see it on a whim as we're both a big fan of comedy and it was so hilarious, we still like to reference it occasionally now! It was a great experience as it was shown in a pretty big screen and there was hardly anyone there so we could laugh as loud as we wanted! It was just a fun trip.
The Red Turtle
As one of my most recent cinema trips, I had to include The Red Turtle as I saw it at another independent cinema, again, in my University city. I had to find the cinema as I've never been to it before or even seen it! it's super cool, it was hidden with a huge screen and was run completely by volunteers, a real place for film fans. They also had indie movie posters for sale, a real nice place! and yes, this is the 3rd Ghibli entry on this list, I've only ever seen 3 at the cinema but I hope to see so many more!
And there we go! hopefully this list was interesting to some, let me know about your favourite cinema experiences or even what films you're looking forward to seeing! As I mentioned earlier I may be inactive for a week or so but I have posts queued for nerdoutwordout.com, including some Ghibli posts! So check the site regularly!